Address
Computer Science IV
TU Dortmund University
D 44221 Dortmund
Phone and E-Mail
Tel.: (+49) 231 755 - 5855
Fax: (+49) 231 755 - 4730
E-Mail: alexander.puzicha (at) cs.tu-dortmund.de
Office
Room 214
Otto-Hahn-Str. 16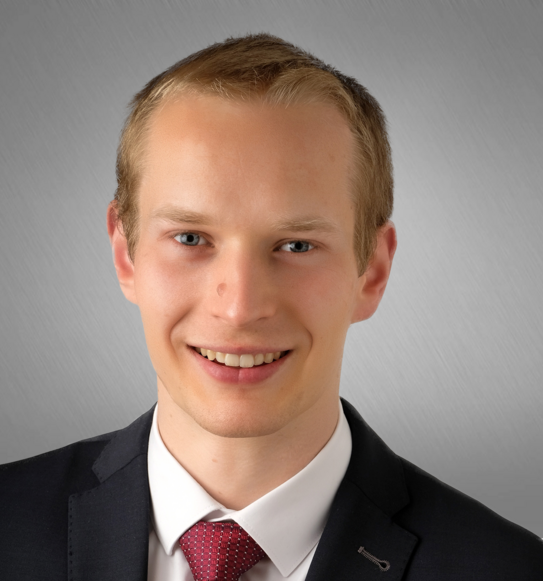 Theses in the field of robotics, simulation and digital twin
In this area, the chair has both a simulation of large robot swarms already running in real time (more than 60 agents possible) and real robots for outdoor use. Mr. Puzicha's research area is about merging these aspects.
This means that further real components have to be simulated using transmitted real-time data and simulated data has to control the behavior of the robots.
Development of Co-Simulations with ROS including real Robots as digital twin
GPU based paralleilization of control algorithms
Extending routing algorithms for dynamic mobile ad hoc network based on LoRa.
Development of compression algorithms for network with low transmissions rates and high ranges.
Realtime hit test reduction for obstacles (Game technology, Octrees, hierachical grids). [In Ko­ope­ra­ti­on mit LS7 Graphische Sys­te­me]
Literature review for trajecotry planning and mission planning
Global path planning in complex environments (A* or other algorithms for continuous spaces).
Development of a VR-Interface for digital twins of mobile robots. [In Ko­ope­ra­ti­on mit LS7 Graphische Sys­te­me]
Theoretical complexity analysis for controllers
Development and Testing of Benchmarktests for Open Motion Planning Library (OMPL) and CPBP
Designing and assemblying autonomous outdoor robots
Research area autonomous shipping:
IMU and GPS based drift detection and correction for sensors on ships
Designing autonomous systems for ships
Model predictive control for fluid systems
radar data and chart analysis
Simultanious localization and mapping for sonar data
ML-based edge correction and filtering for sonar data
ML-based fluid prediction based on sonar data
Industry cooperation (ISOCHRONIC AG - Pick & Place Robotics Reinvented):
Modeling of 2D-Pick&Place machines
Optimizing 2D-Pick&Place policies (ML or OR)
Simulating 2D-Pick&Place machines
If you have your own ideas, you are also welcome to contact me.
The theses can be worked on as BA-/MA theses, depending on the scope. Theses are offered in German or English.

Contact person and editorially responsible: M.Sc. Alexander Puzicha, Wiss. Mitarbeiter